What decorating style is wrought iron?
Views: 29 Update date: Nov 15,2023
Wrought iron is often associated with several decorating styles due to its versatile and timeless nature. Here are some decorating styles where
wrought iron
is commonly featured:
Traditional:
Wrought iron has a classic and timeless appeal that aligns well with traditional decor. It complements rich, warm color schemes and ornate furnishings, adding a touch of sophistication to spaces.
Mediterranean:
The intricate designs and rustic charm of wrought iron are frequently found in Mediterranean decor. Whether in the form of light fixtures, furniture, or decorative accents, wrought iron complements the warm and earthy tones characteristic of this style.
Tuscan:
Similar to Mediterranean style, Tuscan decor often incorporates wrought iron elements. It pairs well with the warm, sun-baked color palette and rustic textures commonly found in Tuscan interiors.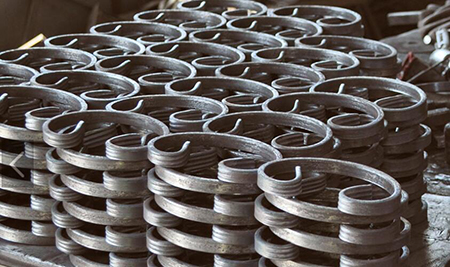 French Country:
In French Country decor, wrought iron is used to bring a sense of rustic elegance. It can be seen in light fixtures, furniture, and accessories, contributing to the charming and comfortable ambiance of French provincial interiors.
Rustic:
Wrought iron's natural and weathered appearance makes it a perfect fit for rustic decor. Whether in the form of candle holders, bed frames, or accent pieces, wrought iron adds a touch of authenticity and character to rustic spaces.
Transitional:
Wrought iron seamlessly blends into transitional decor, which combines elements of both traditional and contemporary styles. It can act as a bridge between classic and modern aesthetics, providing a timeless yet updated look.
Industrial:
In industrial decor, wrought iron is often used for furniture and lighting fixtures. Its raw and sturdy appearance aligns well with the exposed brick, metal, and reclaimed wood elements characteristic of industrial design.
Contemporary:
While less common, wrought iron can be incorporated into contemporary spaces. When used sparingly and in sleek, minimalist designs, it can add an unexpected element of interest and contrast to modern interiors.
Prev News: What iron is used in ornamental iron works?
Next News: How do you get wrought iron?