Decorate your outdoor gates with forged spear head
Views: 268 Update date: Mar 06,2020
Even there are several options available for selecting the fencing material, but you need to consider a few vital aspects before picking anyone. It includes security, installation, maintenance, durability, and much more. If you desire to enjoy multiple benefits, you can choose wrought iron. It will add both value and elegance while providing you the utmost security and peaceful mind. Hiring the
wrought iron supplie
r is the best way to meet your fencing needs.
Decorative iron works are getting popular today because it can be highly preferred by people to add more elegance to the fences. Wrought iron is used for designing the decorative iron work because it has excellent strength and durability. Nowadays, most manufacturers offer high-quality decorative iron work. When it comes to design decorative elements, the experts considered its quality, art as well as strength.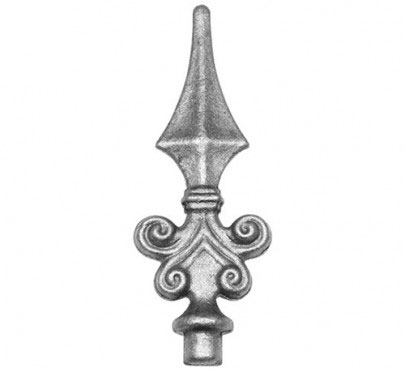 Benefits of forged spear head
Almost everyone wants to increase the beauty and overall look of their home. Outdoor is the crucial portion of every property regardless of its type. It plays one of the most essential roles in improving the aesthetics of your house. Hence, you should decorate the gates with the right decorative element. Even there are tons of options available to pick, but you can make use of forged spear head. There are lots of beneficial reasons available to consider this head. It is crafted with a straight stick and simple design. It is vital to know that the overall length of spear entirely based on individuals holding it. These most beautiful spears are designed with an extremely sharp point.
Are you searching for the best custom manufacturer of
forged spear head
? Then you are on the right path of finding your content. SIMEN METAL is a professional company in the market of the wrought iron components for gates and fences. We began trading in 2010 and has now grown from strength to strength into one of the leading wrought iron components manufacture and supplier in China. More than 5,000 types of components in the field of forged /cast/stamping for gates and fences we can produce and supply now. We aim to send you a choice of a wide range of top quality products at the most competitive prices. You are welcome to contact us: info@simenmetal.com
Prev News: SIMEN METAL Wrought Iron Railing
Next News: SIMEN METAL Successfully Started Normal Business In 2020!