SIMEN METAL Alibaba - where to find wrought iron supplier
Views: 460 Update date: Jun 01,2020
SIMEN METAL Alibaba has been officially launched, click the link below to enter the official homepage of SIMEN METAL Alibaba, the sales staff of our Alibaba store is looking forward to your inquiry!
https://simenmetal.en.alibaba.com/?spm=a2700.icbuShop.88.18.455e172c2IHopn
SIMEN METAL has low wrought iron prices, factory direct sales, high quality and comprehensive types. Welcome new and old customers to consult and order.
BEST REGARDS
SIMEN METAL SALES TEAM
01/06/2020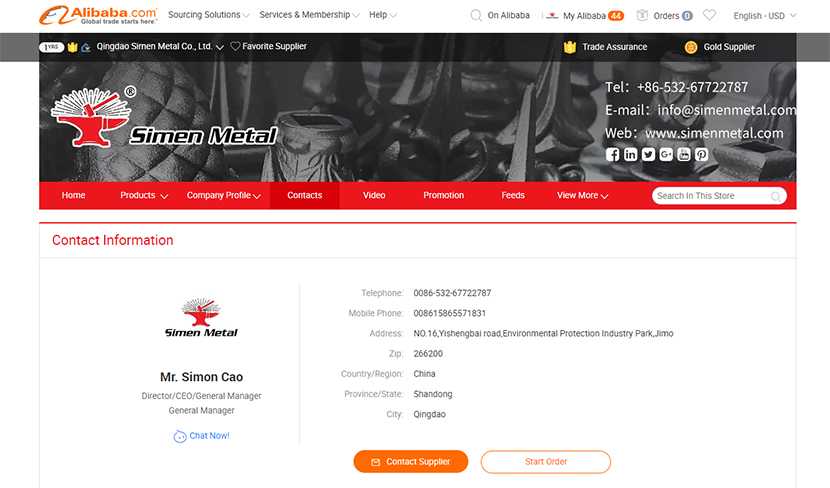 Prev News: Metal magician
Next News: Inquiry of forged spear head in April 2020